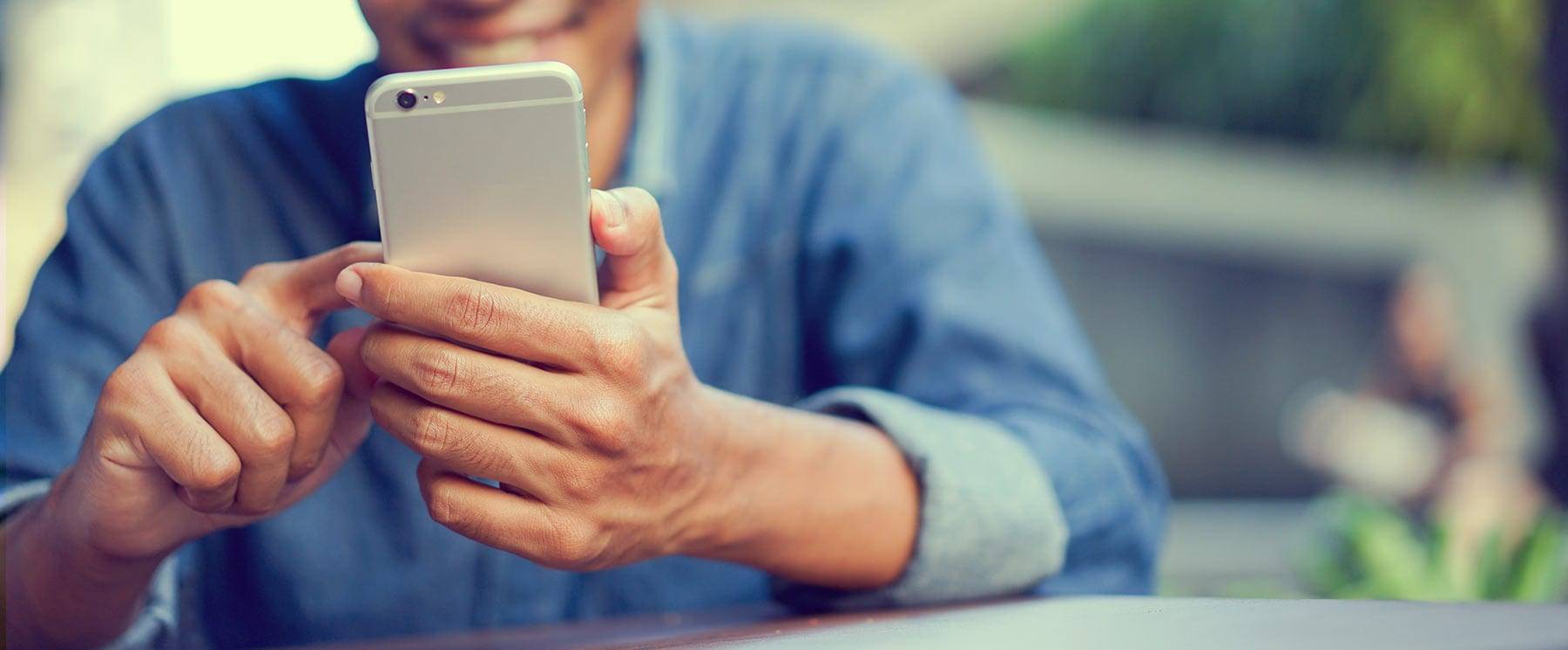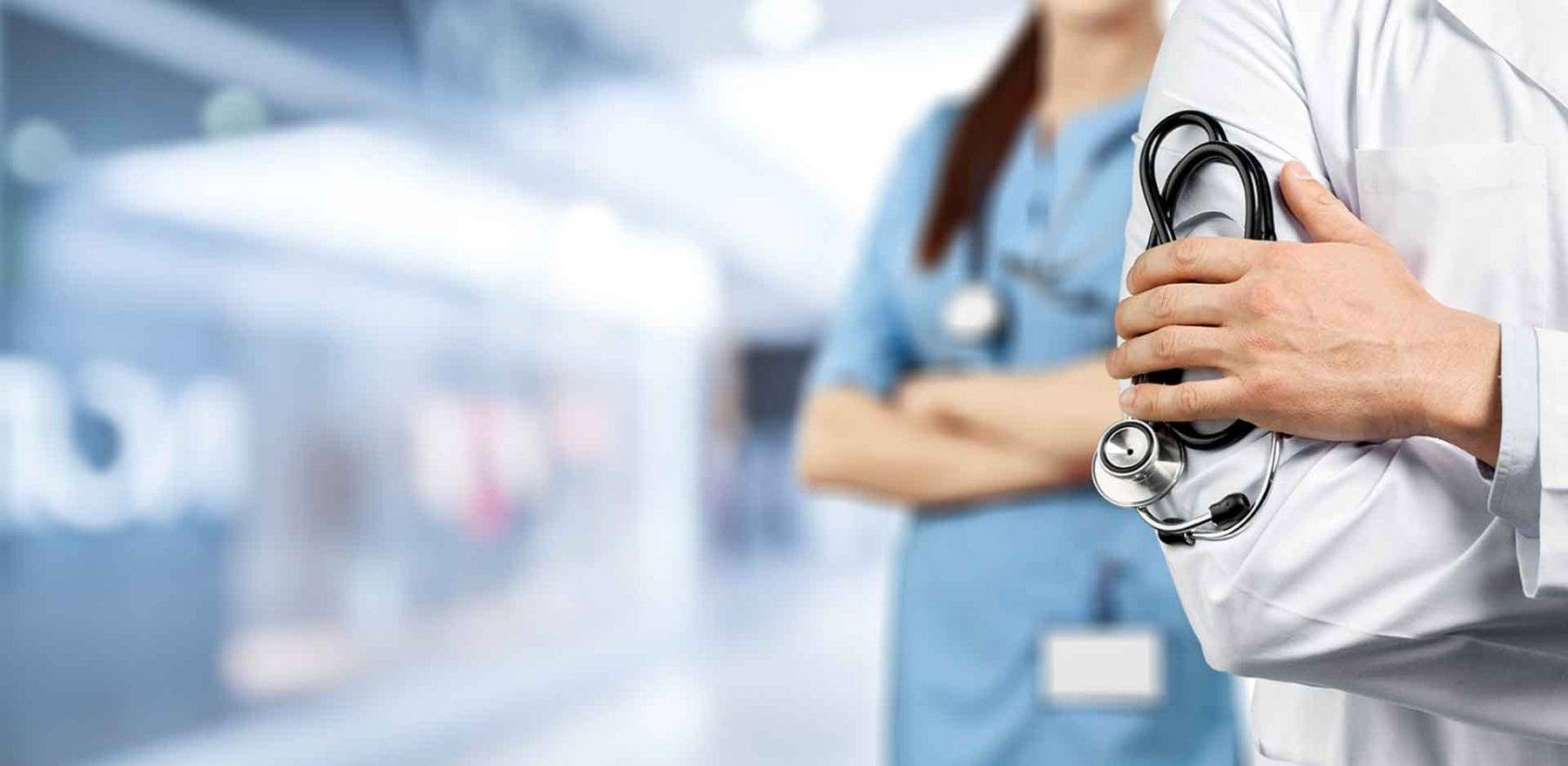 NL's First
Newfoundland & Labrador's First
See a doctor from your home, office or cabin!
MCP
Note: Those without valid MCP coverage will be billed for their visit.
Refill
Need a
Medication Refill?
Use Medicuro to get your prescription renewed right away.
How it Works
Conveniently visit with your doctor online using your phone, tablet or computer in three easy steps.
Send Us A Message
Send us a request using the Medicuro App, or form on this website.
Get an Appointment Time
We will text, email or call you within 24 hours with an appointment time.
Online Visit With Your Doctor
You'll connect with a doctor on your phone, tablet or computer.
Dr. Todd Young
About Medicuro
Medicuro is a secure online service that allows you to get immediate medical care from your home or office.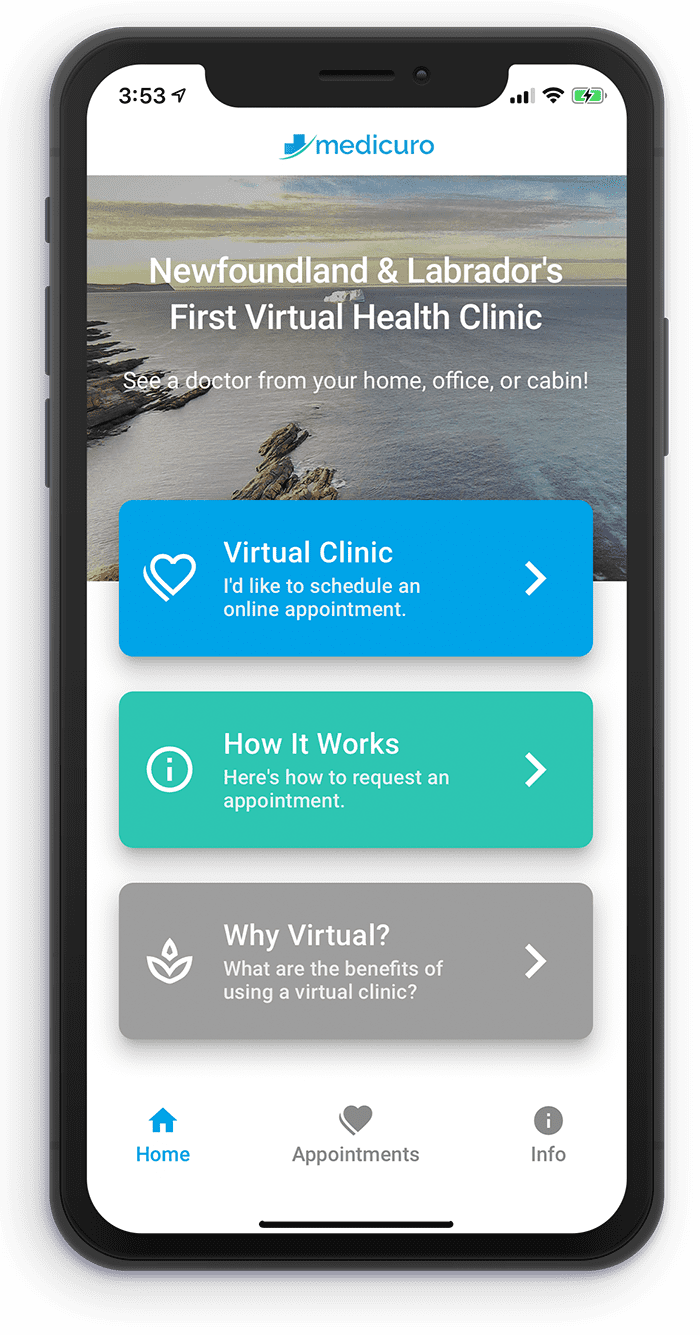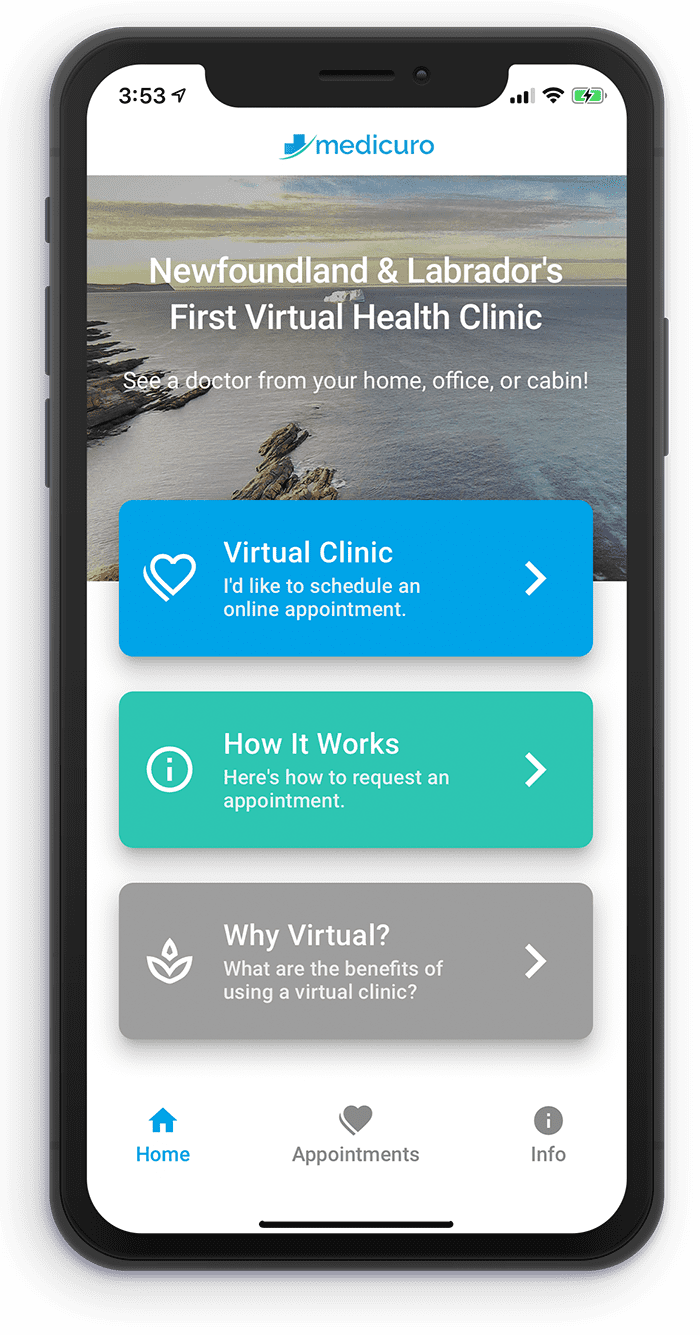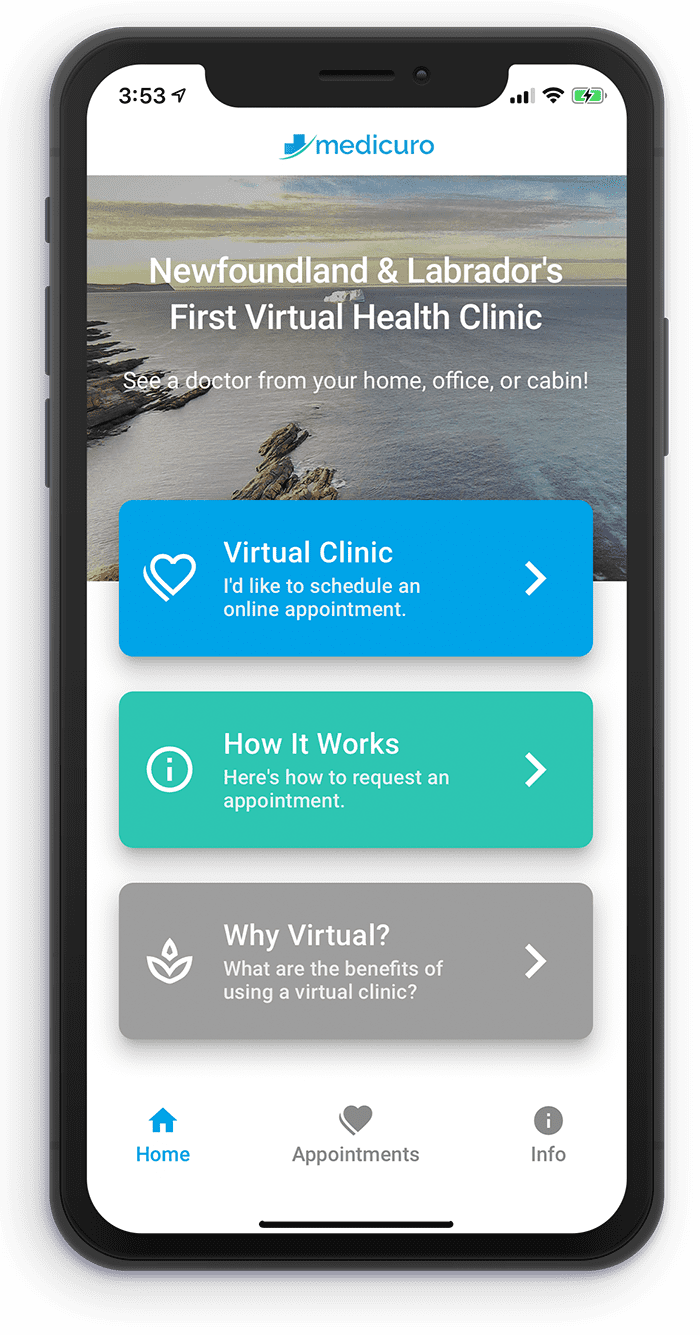 Easy Appointment Booking
No matter where you are or how busy your life gets, you can have peace of mind knowing you can connect with your doctor using the Medicuro app.
What Can Be Treated?
Our medical specialists can treat many of your conditions through a virtual visit from the comfort of your home or office.
Injuries
Cuts and abrasions, sprains and strains, bites, stings and more.
Ear, Nose and Throat
Including colds and flu, sore throat, cough, sinus infections, nasal congestion, earache, pinkeye and more.
Skin Conditions
Rashes, hives, frostbite allergic reactions & more.
Gastrointestinal
Including vomiting and diarrhea, constipation, heartburn and more.
You Can Also Quickly Get
Prescriptions, medication refills, test results, sick notes for work or school.
ER Triage & Much More
Have a health issue and wondering if you should go to the ER or not? We can help. Triage your issue here before deciding.
Frequently Asked Questions
How much does it cost?
During the COVID-19 response by the Government of Newfoundland & Labrador, virtual care will funded by MCP until further notice.
Learn More
Who are the people who will be treating me?
We are a team of medical specialists working in Newfoundland and Labrador. Our team is acutely aware of the needs and health care challenges facing the people of this province
Can I get a new prescription or refill?
Yes, we can prescribe medications online during your appointment. We can arrange to have your prescription forwarded to the pharmacy of your choice.
Medicuro
Serving thousands of patients across Newfoundland & Labrador since 2019!
Our Team
We are an experienced team of professionals including physicians, nurses & counsellors.
"Leading innovation in healthcare in Newfoundland & Labrador."